Autism Immune Disorder
For those that keep up with the Aspie and Autism community, it was refreshing to find further hope that we are not powerless against rising wave of Autism Spectrum Disorder. The CDC now estimates that 1 in 88 children within the US has been diagnosed with the disorder vs. 1-150 which was the 2000 estimate. The rate of increase is 78%, this is an EPIDEMIC and one that will not go away. Chances are some one you care about has the diagnosis and currently there is no known cure; the focus of our solutions-strength based approach should be on management.
Lifestyle Changes:
I am NOT a physician but I do embrace alternative health which has always proven a complement to traditional medicine. I have seen real changes in children that have been treated with NAET, the GAPS diet and through healthy supplementation as well as social skills training. Within the Autism Advocacy community we have known for sometime that impaired immunity leads to Neurological disruption and now there is further evidence to support this theory. The power of hope and belief is in the believer. A change in lifestyle just might change your life.
Knowledge is power
There is no know cure for autism as mentioned earlier but children and families can find hope in current research and staying current with emerging theories. There are several treatment options available if you love someone on the Autism Spectrum; families need to pick the option that works best for them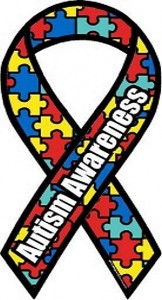 .