Demi; Desire and Satisfaction
As a therapist, I spend a lot of time observing patterns of behavior. Recently, I've been thinking about desire and satisfaction. Overall life satisfaction is priceless and is the hallmark of a life well lived; it refers to the sense that your life is meaningful and that you are living authentically.  As I've gotten older, I have felt more comfortable in my skin and with my life choices, I feel a deep sense of satisfaction and hope to be able to pass this one to those I work with.
Since I started practicing many years ago, the world has changed a bit and I've realized that with age comes wisdom and hopefully a certain sense of confidence and satisfaction in our decision making skills. This wisdom is made even more profound when one is in the business of emotion and human relationships, where I can take a peek at the human heart daily and how that heart affects the mind and subsequently the beha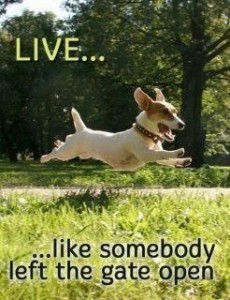 vior.
Imagine my surprise to see recent images of Demi Moore with the media intimating that she has become mentally unstable. This portrayal of this strong independent woman and mother saddens me almost as much as her second marriage (I know, why should I care? But I do). In my mind I still see Demi as being married to Bruce Willis who happens to star in one of  my favorite movies, "The Story of Us" which is a real tear jerker. If you want a good cathartic cleanse, see this movie. I highly recommend it to couples that are in distress or those that are looking for a crystal ball.
Relationships are a journey and the longer you are in a relationship, the more likely you are to become someone you never thought you would be and to comprise in places you usually wouldn't. So much of our communication as couples is non-verbal and coded.
For many of us, intimate relationships are contributing factors in keeping us "together" and helping us to be our best selves (Barack/ Michelle) or helping us fall apart (Demi/Ashton, Tom/Katie). Behavioral scientists agree, relationships are work there is no denying that but the joy, bliss and satisfaction that comes from a relationship well done is immeasurable and we should recognize that happily ever after doesn't start when you walk down the aisle. That is just the beginning of your journey, not the end.
Happiness, joy and peace are the product of successfully navigating conflict over a period of time with someone that you trust, conflict is ever present but we work through it and it makes stronger as a unit and as individuals. Ideally, marriage brings out your best self. I love listening to the great sage who says "Without you, I am only half of what I could be."
Demi; Desire and Satisfaction
So what does this mean for us mere mortals yearning for a daily dose of satisfaction and a life filled with meaning and bliss? It means living life consciously with mindfulness realizing that in order to live deeply and meaningfully with stable relationships that we must sacrifice some of our ego driven selves and put the work in at the beginning, the middle and the end. It also means that when the going gets tough, the tough get therapy!